We design and build websites that scale

Kryst Digital is a full-service digital media and technology consulting company based in Singapore.
We design and build mobile-friendly websites and applications that bring customers and businesses together.
Leading Digital Transformation
Kryst Digital has never fell short on its promise to lead digital transformation through purpose-built websites and applications.

Designed and built by a team of objective-driven and business-oriented web designers and developers in Singapore, we have been successful in bringing together business objectives with cutting-edge technologies to help shape the digital landscape of businesses.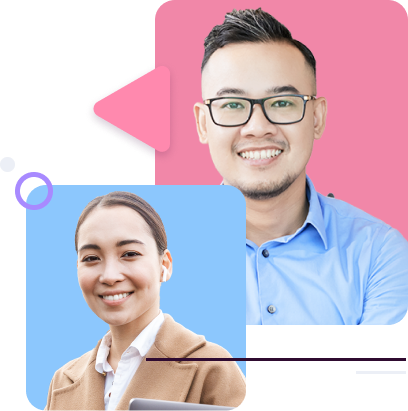 Web Design and Development
The platforms we work with
Lenovo Legion Website & Campaigns
Incorporating innovation and effective gamification with Lenovo's Legion community. 
Yeahyag Website & Mobile App
Yeahyag launches Korea's 1st Restaurant Reservation Web and App
Our Initiation Team (comprising of a Technology Consultant and a qualified Project Manager) will first understand your business needs and requirements. During this phase, we will provide technology and strategic solutions that will help you to capitalize on digital transformation to scale your business towards long-term sustainability. This includes content hierarchy, process flow and architecture. We will then define your goals in relation to our scope of work, create a project schedule with the involved stakeholders.
During this phase, we will establish a visual hierarchy and placement of contents through a static or live wireframe. Pages will be laid out using a responsive grid. We will then determine the overall visuals before we finalize for development.
Our development and UX team will begin building from the core. Functionalities and design will be built with user experience in mind, and adaptations may change during this phase. Upon completion, we will begin user testing, bug fixing, optimize, refine and make adjustments as needed.
With all quirks quashed and final approval given, our deployment team will then proceed to go live - Show the world! But that's not over yet! We will continue to keep your website up to date with content and patches to ensure they are secure, running optimally and operationally efficient.
What's actually behind a website?
By using the latest web technologies for addressing different project requirements, we also indulge ourselves with not just the technicalities but also the marketing aspects with utmost dedication. By making the communication fluid and sticking to the Agile approach, we tend to deliver the best in the estimated time.
Crisp and Clear Content
It is always crucial to deliver consistent readability and clear image. However, there are a huge variety of screen sizes to deal with. A good responsive website solves these problems by scaling, re-positioning and simplifying contents to fit the screen.

Providing a good reading & viewing experience without the user needing to zoom in and out constantly. This in turn, would also greatly improves your website's SEO.
Scalable & Cost Effective Solution
You do not need to pay a huge sum to revamp your entire website after a few years. Everything scales as we progress with time and technologies. We ensure that your website is scalable, allowing for content changes efficiently and effectively.

Our team of web designers and developers in Singapore are always available to assist you in subsequent additions and enhancements to your website.
Created with Cutting-Edge Design
Our team of web designers in Singapore ensure that our design tells your story.

Save time with a multitude of design elements on mockups and wireframes. We build interactive prototypes that bring design files to life with animations, gestures, and transitions – because seeing is believing.
A Content Management System (CMS) allows business to manage their own website after it is developed. With control of your content at your fingertips, you can easily reap the benefits of having this intuitive system for your business. Create, modify, remove content anytime and anytime you want!
Save time & money by as you do not require a 3rd party to manage your content.
Search Engine Optimization (SEO)
Ever wondered how search results are ranked on Google? Our team of SEO professionals will work with you to improve visibility of your website amongst your competitors on Search Engines. Rise to the top of organic search to gain a strong competitive advantage.
Host your websites on our Managed WordPress Hosting at only a small fraction of the cost and fuss-free. Scale seamlessly as your website grows in traffic. Leave the technicalities to us while you handle the business.
Recommended Tools for Businesses
Grow with your Business. Deploy and Scale Seamlessly.
Get Gmail, Docs, Drive, Calendar, Meet and more for business. All together in one package that works seamlessly from your computer, phone or tablet.
Retail POS
Sell in-store, at retail events, pop-up stores and even online. Manage all your sales channels in 1 POS software.
Collect Payments Online
Allow your users to checkout from your store seamlessly and worry-free with their debit/credit card, or even NFC payment methods.
Systems Security
An intelligent, integrated and scalable solution to protect your business-critical web applications from malicious attacks, with no changes to your existing infrastructure.
Other trusted by brands you believe in
Estimations & Project Planning
"We see Kryst Digital as more than just a Web Design agency. Through our partnership with them, they have brought us more value as a technology consulting partner, allowing our campaigns to scale and perform past our expectations through their insights and the use of modern technology and ways of application.
Our partnership with Kryst Digital has grown to become a part of our business, and we know we will always be in their good hands."